UPDATE: Books ordered from 13th May will be delivered to the school on 19th May. Delivery charges will apply. This page will close on the 19th May and you can shop directly from the website.
EXCITING NEWS:
Award winning author Saniya Chughtai is visiting your school on the 9th/10th May, 2022. Grab your books and get a signed copy from her with a special message!
KEY DATES:
Books ordered before 8th May delivered to school on – 9th May_STORYTELLING SESSION
Books ordered before 12th May delivered to school on – 13th May_AUTHOR MEET AND GREET!
SPECIAL OFFER: Don't forget to check out the Limited Edition Chee and Dae box set. Only a few left! When its gone…its gone!
Note: All books will be delivered free of cost to the school to the students. Free shipping ENDS 7am Friday 13th Morning.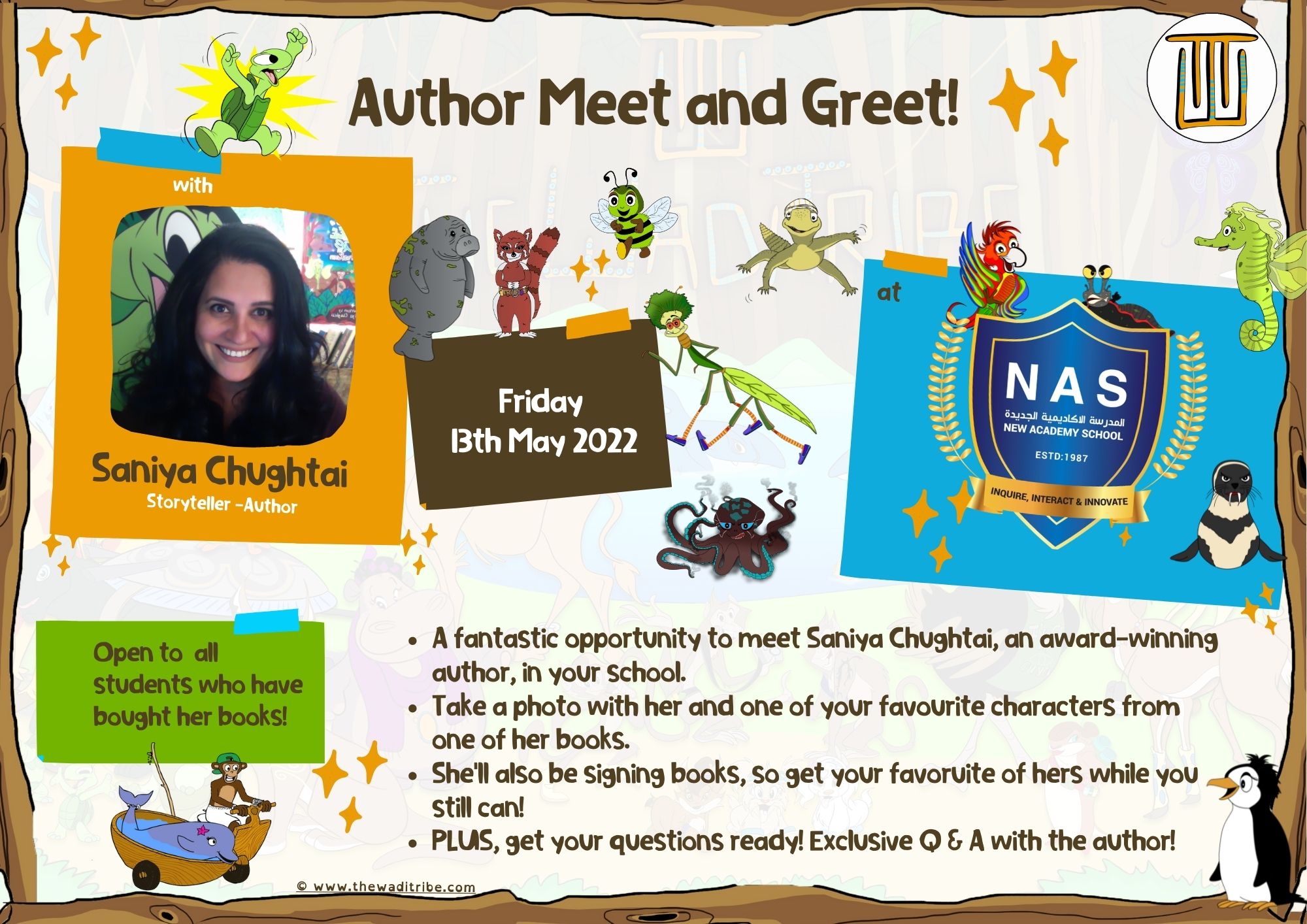 Important: Please make sure you add the following at check out:
School Name | Grade | Name/s of child or children you want the author to sign the book to.

Follow us on Instagram for regular updates and offers!