Four dynamic women have come together for an exclusive winter bedtime read for this winter holiday festivities!
Get comfortable and cosy to listen to their stories and hear them read from their childrens books!
Alma Jordan, founder of Agrikids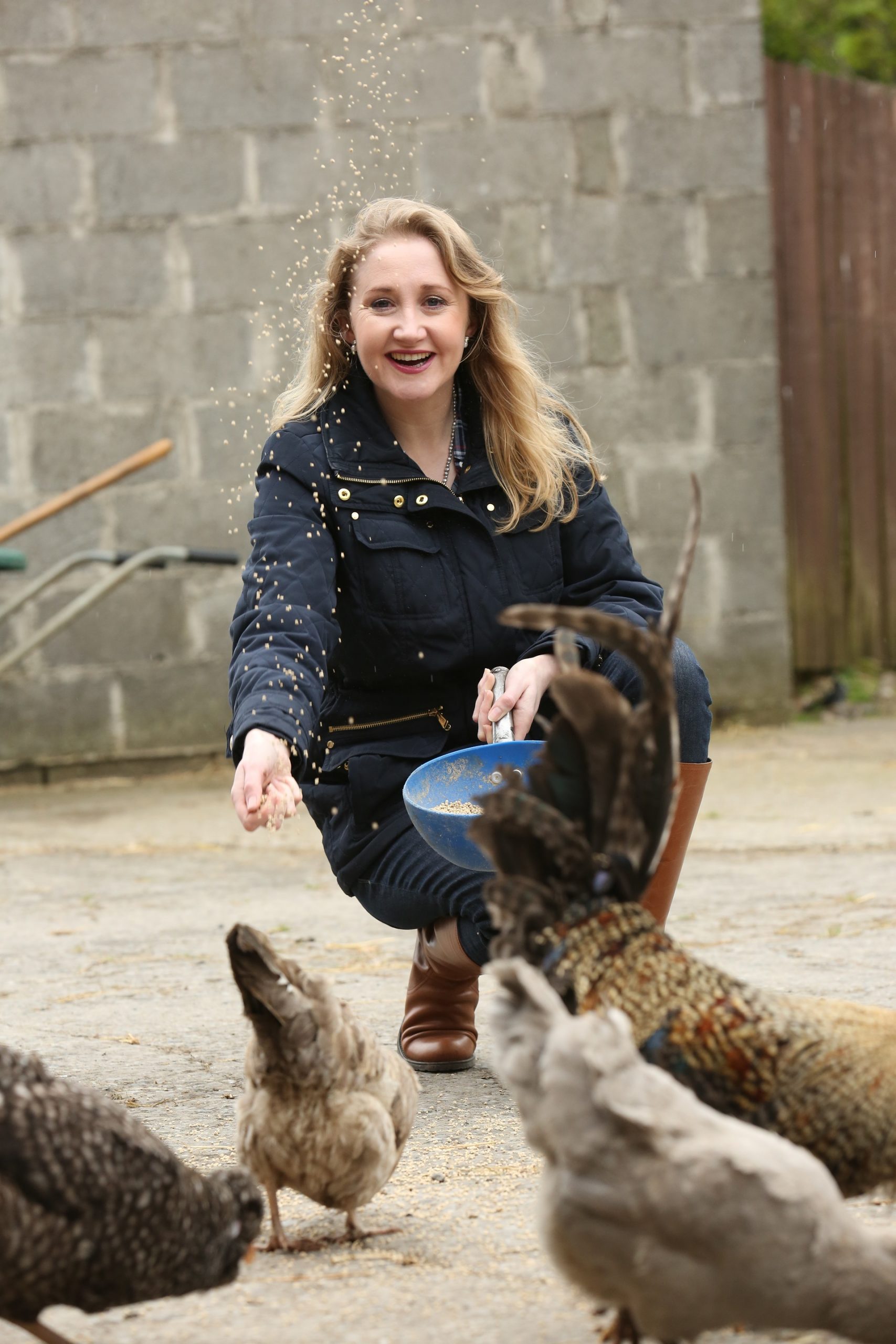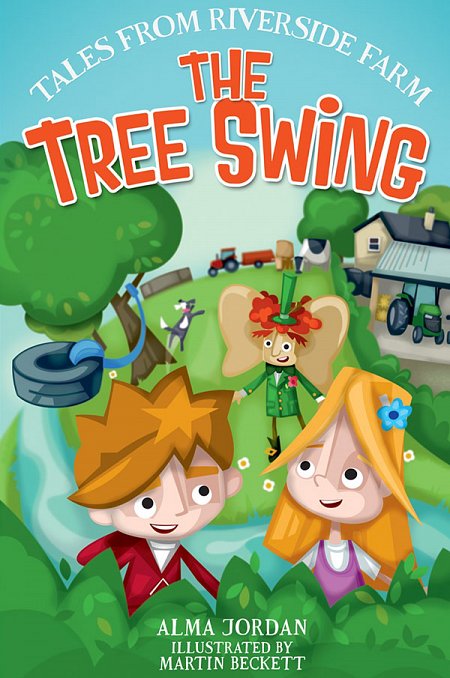 Alma Jordan is the founder of AgriKids an award winning social enterprise that has become a leader in farm safety education for children. The company was founded in 2015 and its ethos has remained unchanged – to engage, educate and empower children to be farm safety ambassadors.
To this end, AgriKids has developed a suite of resources such as story books, digital games, school based workshops and events all designed to get the conversation started on farm safety.
With a background in marketing and communications with companies such as Neopost, Meteor, Renault, Repak and iRadio, it was Alma's personal life that proved the impetus for creating an enterprise of her own.  Alma moved from her family's farm in Kildare to rearing a family of her own on a farm in Julianstown.  A particularly poor year for farm safety in 2014 inspired Alma to create a more inclusive approach to farm safety education that all members of the farm family, schools and community can become involved with.  By doing so she believes her own family as well as the 140,000 farm families nationwide can become instinctively safer farmers, therefore creating a sustainably safer future on our farms.
AgriKids has grown to a multi award winning organisation with All Start Business Awards, Social Entrepreneurs Ireland Awardee in 2019, Network Louth and Network Ireland Best Emerging Business. AgriKids has also participated in the pilot programme for ACORNS, the Illuminate Programme at the Mill, Drogheda and Enterprise Ireland's New Frontiers programme, phases 1 and 2.
However Alma is most proud of the impact delivered by AgriKids to date which has seen 30,000 children take part in farm safety workshops nationwide with the help of Zurich Ireland and more recently, Flogas.  Since Covid AgriKids has moved its school farm safety workshops to online events and in doing so has more than quadrupled its impact and reach.
Growing up on a farm in Co.  Kildare She now resides on a farm in Co. Meath, with her husband, Mark Delany and young son, Eamon.
Based in Julianstown, Alma Jordan grew up on farm in Co Kildare Mark is a full time farmer  where the main enterprises consist of thoroughbred horses, tillage, beef cattle and more recently (and more of a hobby), poultry.
Alma is a passionate about entrepreneurship, grass roots organisations and social enterprise.  Our greatest legacy is to leave behind a world in better shape than when we found it.
To date: Reached over 30,000 children with farm safety workshops.
2020: Partner with Flogas to bring farm safety education to Irish communities nationwide.
2020: Network Ireland Solo Businesswoman of the Year
2020: red Cross Humanitarian Nominee in the Digital Influence category.
2017-2020: National School Roadshow with Zurich Insurance to bring farm safety workshops to primary schools nationwide.
2019: Social Entrepreneur Ireland Awardee 2015: Book series, app and interactive website launch.
2018: Business All Star – Social Enterprise
2017: Business All Star Winner – Female Led Business of the Year.
2016: Network Ireland National and Regional Winner
2016: Silver award Most Innovative Product' in Maternity & Infant Awards.
2016: Runner up in the FBD Champion for Change Award.
2015: Included in an Oireachtas report as a recommended approach to farm safety
Also collaborated with various local library networks, Teagasc, Carbery Group, ABP Foods, IFA North Tipp and with Ulster Bank at the Balmoral Show.
Coming soon: 'Farm Safe Roadshow'
Tracy Hughes, founder of Eva's Adventures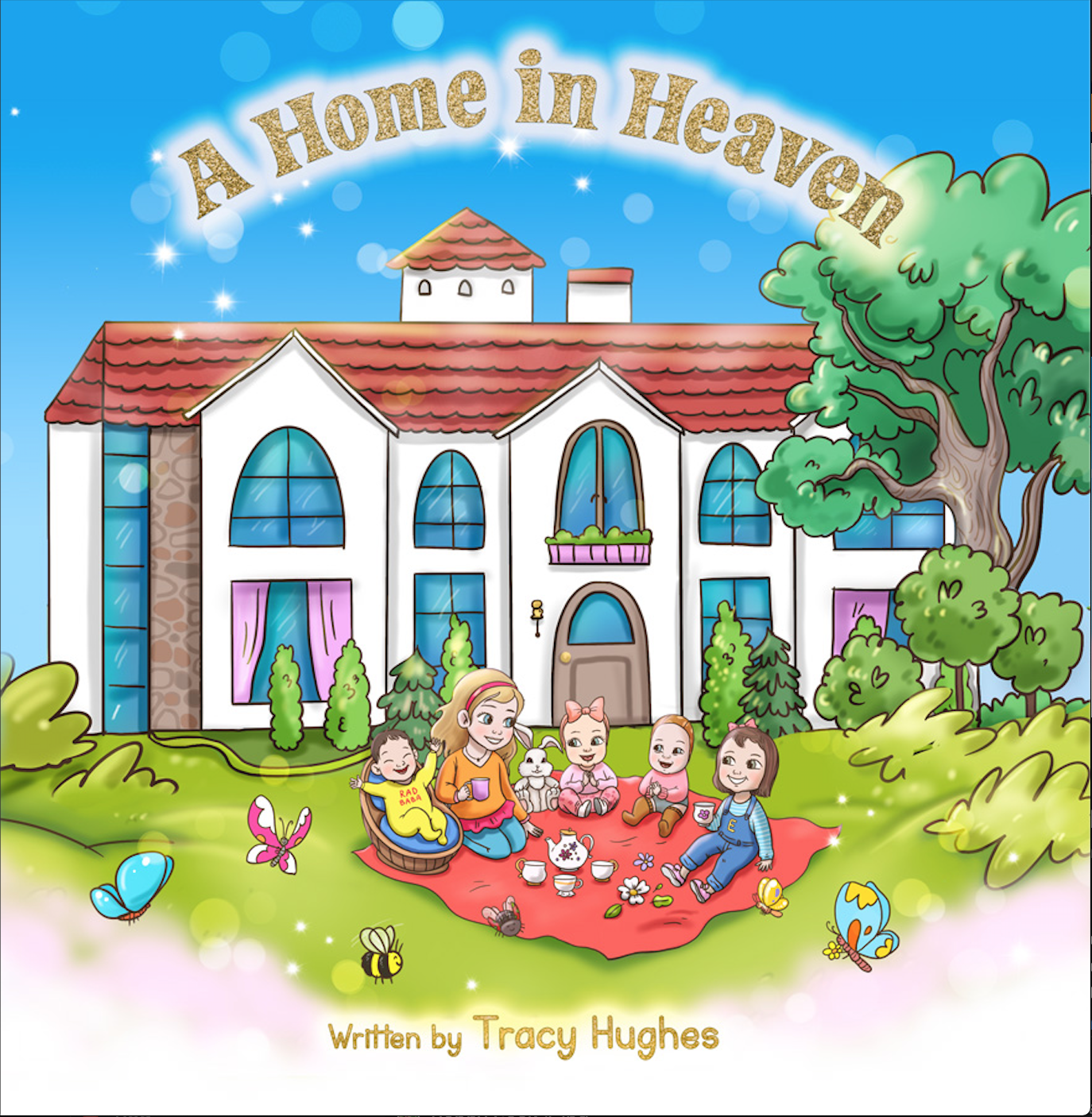 Tracy is the founder of Eva's Adventures. She is an Aunt, Wife, Sister, Daughter, Author, Educator, and Speaker.
Welcome to her virtual home, a place where love and smuddles meet adventure, no matter how tough the adventure might be.
Tracy:
"How did I get here? I've always been a positive thinker, a doer, had get up and go, an innate determination to make things better, even the world we live in. I'm the person who wants to make a difference. I remember when I sat at my GCSE celebration ceremony in school and the keynote speaker in the closing of his speech told us that life had three kinds of people, those who make things happen, those who let things happen and those who ask, "what just happened?". I decided that day that I would be the person that made things happen.
But why Eva's Adventures? You know in all my adventures to date (of which there've been many) I've noticed that the best ones, the ones that have created the biggest impact in my life and in the lives of others, are the ones that I didn't actually plan out methodically. That said, I've never been one to shy away from anything, and I live by the rule that there's nothing we can't fix, change or make better, so I don't shy away from anything…
Eva's Adventures was born from that place of not shying away. Life served us lemons and we've decided to add some sugar to sweeten the journey. Eva's Adventures was born out of my toughest journey yet, which led to my desire to help children and their families who are faced with some of life's toughest battles.
I believe…
…in showing love and giving cuddles, aka smuddles, wherever you are whenever you can.
…that life is one big adventure – and although we don't always like the path we have to explore, when we show love and share smuddles, even the toughest adventures are filled with incredible memories.
…time is precious – and your time should be reserved for those who value you, love you, respect you and care enough to make your time love filled and adventure packed.
…that you and I are more alike than you might realise – you may be one foot step behind me or maybe even one ahead, but this adventure we call life has brought us both to right here…"
Saniya Chughtai, founder of The Wadi Tribe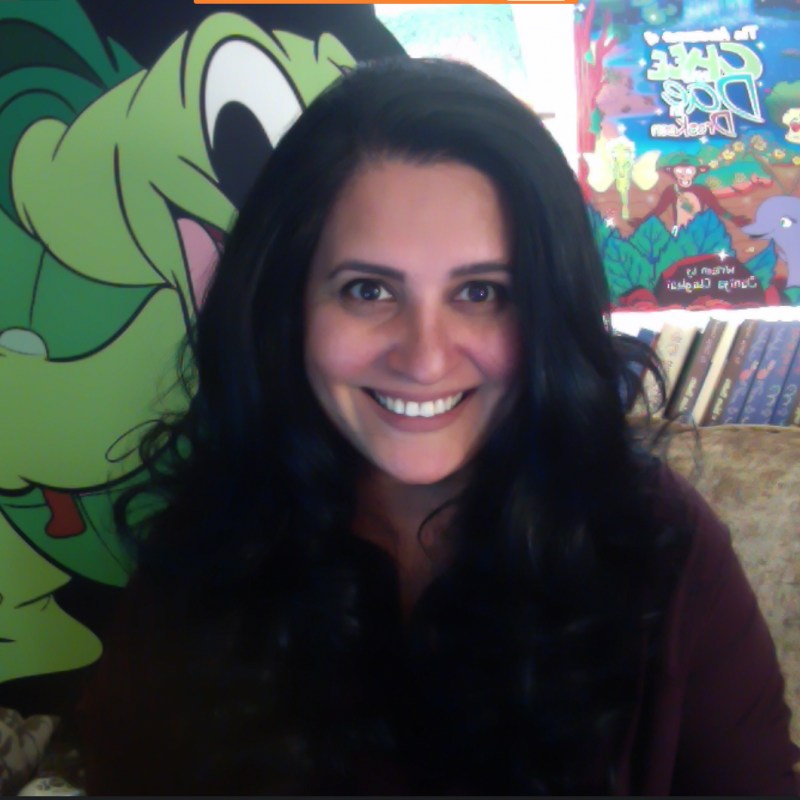 Saniya Chughtai, the founder of The Wadi Tribe, an edutainment company leading the way in social and emotional learning education for children.
The Wadi Tribe company started in 2013 as an entertainment company promoting stories based on human values. The company gradually grew into an edutainment brand and then added a film/production house. The demand for TWT content fuels our souls and our imagination.
Our team has grown internationally, with some key dynamic industry experts joining us.
Under TWT, Saniya has published 7 books all having key social and emotional learning. The company aims to have SEL as part of school curriculum and have developed programs specially for primary schools. Currently there are SEL programs around anxiety and stress being implemented in schools in Dubai.
When she moved to Oman from Ireland, she saw her children go through anxiety and stress and that was when she was first introduced to 'emotional intelligence.' Since then it has become her passion to help kids globally deal with big emotions so they live a happier and more fulfilling life.
Saniya Chughtai is also a Philanthropist, Serial Entrepreneur, Business Consultant, Children's Author, Interior Architect and International Designer. She has appeared on Design shows such as "Showhouse" on Ireland's national television network RTÉ, for several seasons. She won the People choice award in INDEX exhibition, Dubai for the contemporary Majlis design. She has also written 5 successful children's book under the series "The Adventures of Chee & Dae ". The first book has been translated into Arabic & Urdu. She recently ventured into film, making a short documentary titled "The Story of the Storyteller". This won the best short documentary at the GUTech short film category at the Muscat International Film Festival 2016 in Oman. She took TWT to the Finals in Richard Branson's VOOM 2016 competition. She loves reading, telling stories and traveling. Her favourite pastime is spending time with children.
The vast experience mentioned above has helped her made TWT into a successful growing company and her experience  has helped around 30,000 kids in schools which have had direct effect on families as well.
Join hands with he Wadi Tribe and Saniya to arm our kids with tools to deal with social and emotional challenges at an early stage of their lives!
Aisling Clerkin, founder of Tales of Hope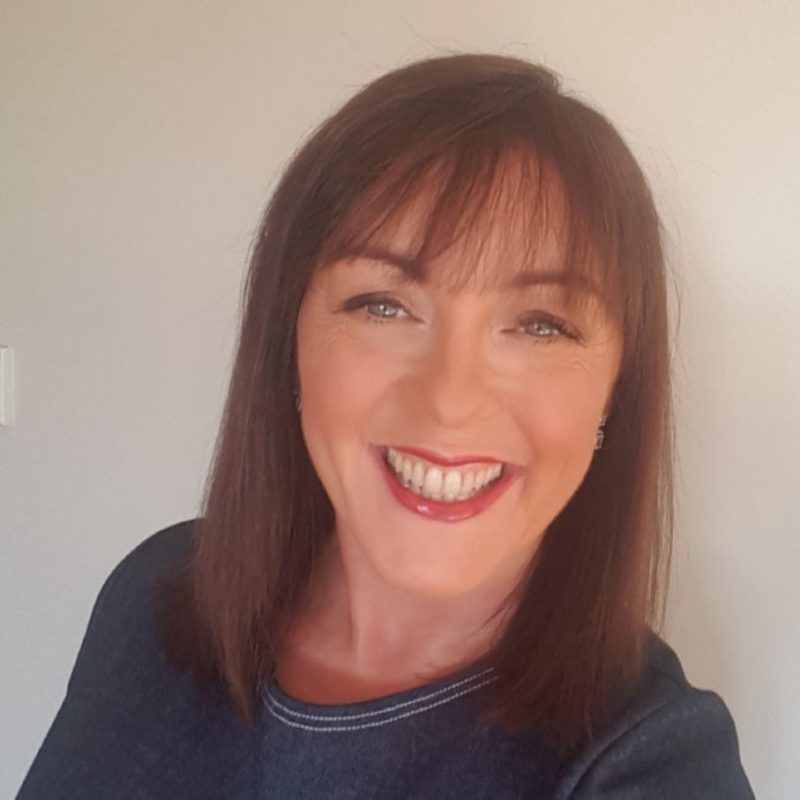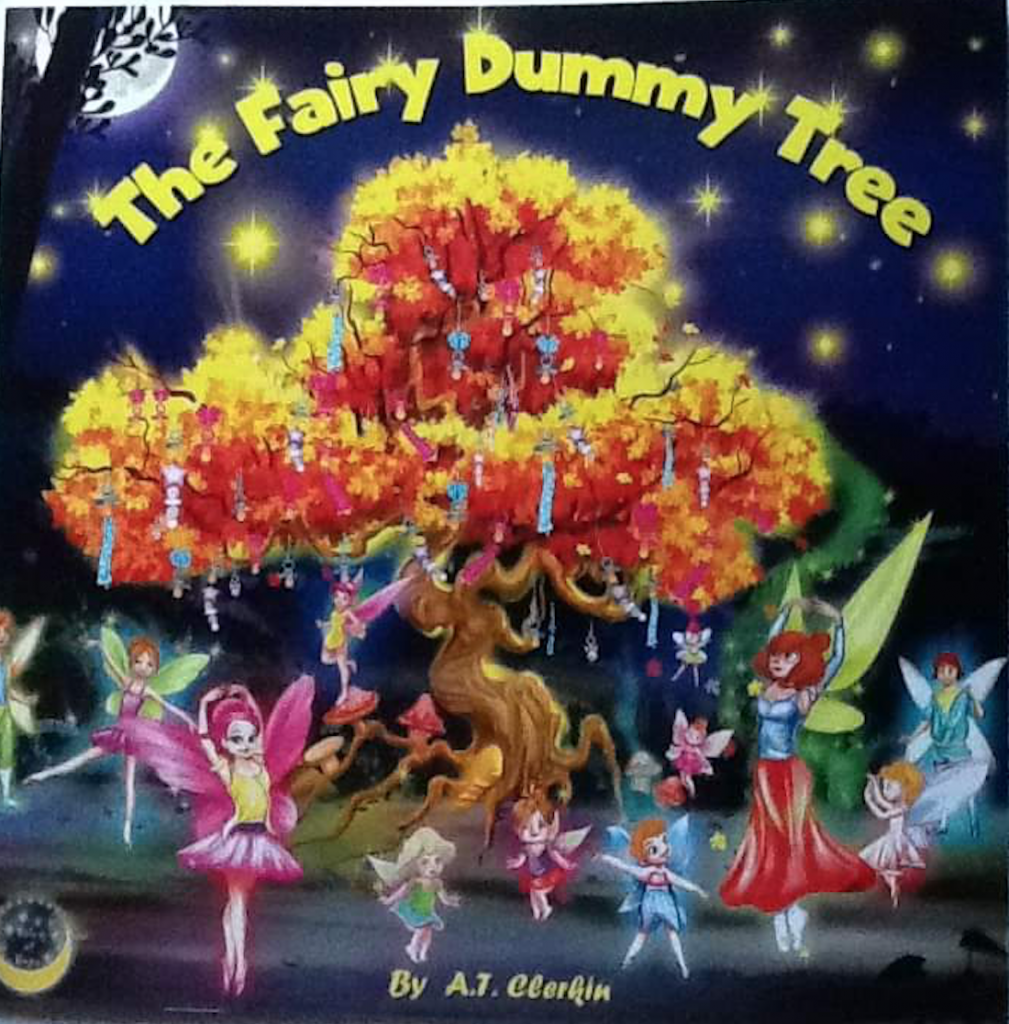 Aisling Clerkin, founder of "Tales of Hope" has 25 years teaching experience in Northern Ireland and is currently an Inspector of Early Year's Education.  Using the power of social stories, Aisling's first book, "The Fairy Dummy Tree", encourages children to participate in acts of kindness by offering their dummies to the baby fairies and offers HOPE to parents to persevere with their child's act based on the understanding that the child's speech and language development will flourish.
Aisling is passionate about early Speech, Language and Communication development in young children and believes in the power of both oral and written stories to assist with this.  Children need exposure to a language enriched environment where they experience positive verbal and non-verbal communication skills in order to develop their own speech, language and communication  skills.  Children innately enjoy being spoken to, being read to,  listening to songs and rhymes and they love to interact with others.
Research informs us that the development of speech skills is linked to the young child's experimentation with their tongue movements.  Babbling, copying sounds, playing with sounds and making movements with their tongues are wholly believed to be contributory to the children's development of speech skills.  Therefore, the use of a dummy or a pacifier can impinge on the child's early speech, language and communication development.
A dummy/pacifier prevents the tongue from moving around and therefore, affects the tongue movements that are vital for speech. Dummies have some initial advantages to the very young infant in terms of soothing the child. However, it is proven fact that the specific usefulness of a dummy declines after a developmental age of six months.
Over the past ten years, the author has noticed an increase in the range of speech and language difficulties in children as they enter the school domain. She believes that part of this is related to the prolonged period of time children are suckling dummies or pacifiers.
Reading books to young children not only encourages good speech, language and communication development, it also enables the child to understand the connection between pictures and words and opens the window of their world to endless life opportunities filled with HOPE!!
When you are no longer a baby and do not need a dummy, go with an adult and find a fairy tree.
Hang all your dummies on the branches.
You will be sure that your old dummies will be helping little fairy babies go to sleep.