The Wadi Tribe Emotional Intelligent (EI) Program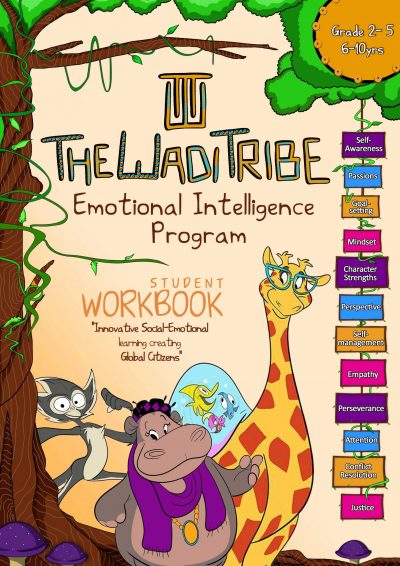 For the Parent/Teacher/educator:
The Wadi Tribe (TWT) is an inclusive, immersive and diverse edutainment brand.
We all love our children & want the best for them. Besides the formal education we want them to be able to deal with life emotions too. We want to give them skills & tools that will strengthen their emotional intelligence and social skills, for the ultimate pursuit in life… happiness.
TWT offers just that through edutaining characters who the kids can identify with & learn from …through edutainment.
For the Child/Student:
The Wadi Tribe and you will be learning skills to improve your emotional intelligence through social and emotional learning. These worksheets will be your place to interact with the games and stories, jot down your thoughts, and reflect on the activities. The important thing is to have fun!
The Wadi Tribe is excited to start this journey with you.